Select Your Morning Desert Safari Tours
Buy Morning Desert Safari Tours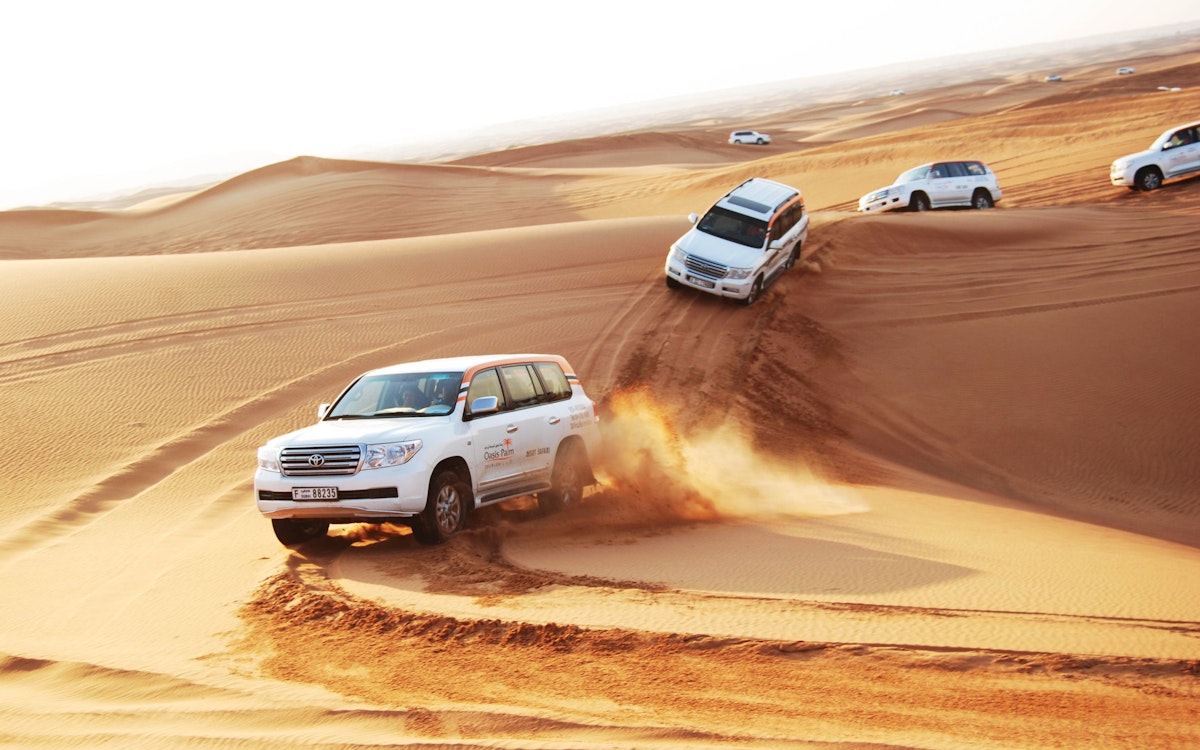 Morning Desert Safaris
An enchanting sea, a stunning skyline and a variety of activities to keep tourists of all ages entertained: Dubai truly is a one-stop destination for travelers from all over the world. Hidden away on the outskirts of Dubai lies a whole new world of entertainment: the golden desert. The next time you're looking for something different to try in the City of Gold, a morning desert safari should be high up on the list!  
Why Go for a Morning Desert Safari in Dubai?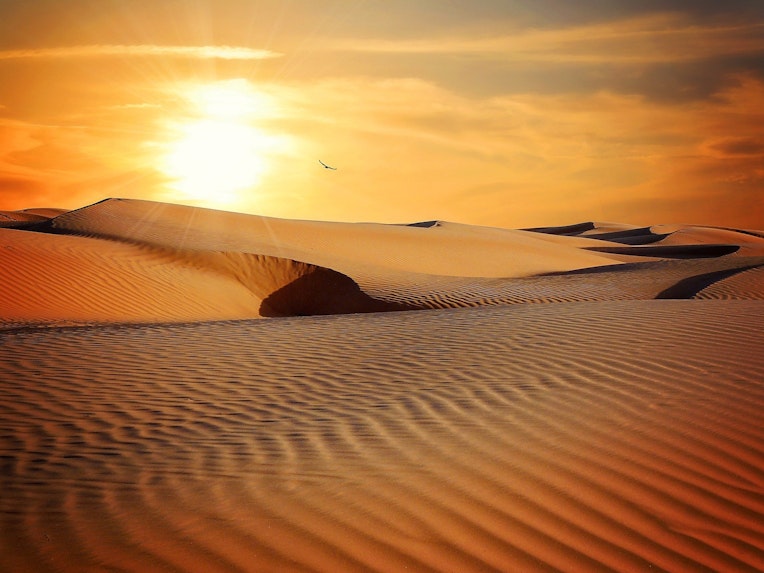 Mornings in Dubai are quite pleasant; you'll find cool breeze and less crowds everywhere you go. If you opt for a morning desert safari in Dubai, you're in for quite a treat! The desert landscape is serene and calm, perfect for trying your hand at various activities like sandboarding and dune-bashing, indulging in a delicious breakfast buffet and try your hand at camel riding or henna painting.  
Dubai Morning Desert Safari Highlights
Both morning and evening desert safaris in Dubai are spectacular in their own ways. From exciting activities to scrumptious meals in line, you're sure to walk away with memories for a lifetime. Here, we highlight the benefits of opting for a morning desert safari.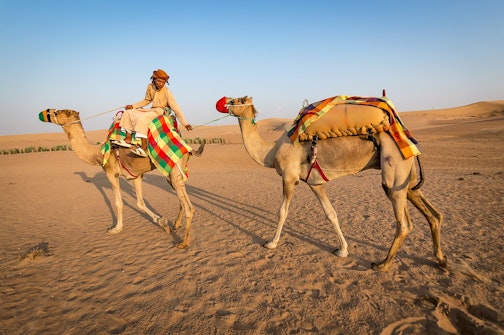 Weather
Contrary to popular belief, early mornings in the desert are cool and pleasant, without the heat the day brings. If you opt for a morning desert safari in Dubai, the light breeze and tranquility around will surely enhance your experience. An added benefit of opting for a morning safari is that you can spot some rare animal and plant species that are indegeneous only to deserts.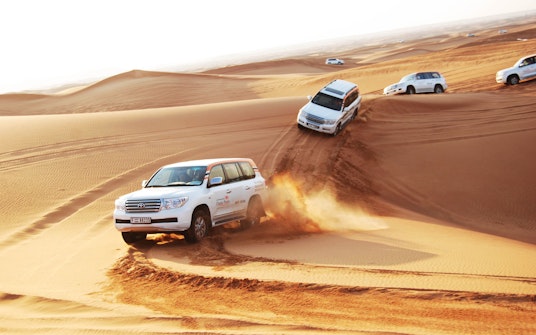 Experiences
A morning desert safari is ideal to make the most of your chosen activities. Enjoy the adrenaline rush that comes with thrilling activities like dune-bashing, where you zoom around golden sand dunes in a 4x4. The golden sun serves as the perfect backdrop while you participate in activities like sandboarding and quad biking, or those specific to morning safaris, like hot air balloon rides.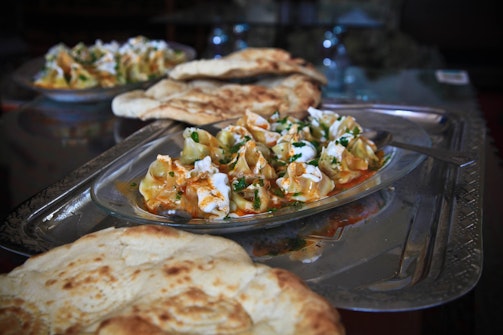 Dining
Your morning desert safari is incomplete without indulging in a delightful buffet breakfast. Both vegetarians and non-vegetarians can enjoy a wide spread of local and continental delicacies. Your breakfast meal allows you to have multiple servings, perfect once you've worked up an appetite after some thrilling activities. Enjoy dishes like balaleet (sweet noodles), rgaag (arabic bread with egg) and chbaab (pancakes).
What to Expect on a Morning Desert Safari in Dubai?
Your morning desert safari will begin at your hotel. Based on the fixed time, you will be picked up at your hotel in an air-conditioned vehicle and taken to the outskirts of the city to the campsite. 
Once you reach the campsite, you will begin your exciting day. A slew of fun activities await you based on your booking; participate in thrilling activities like dune-bashing, where you will race along the sand dunes, and sandboarding, where you can slide down the dunes on a customized board. 
A major highlight of your experience is that you can take to the skies on a captivating hot air balloon ride (this experience is not included in all morning desert safaris; you can add it as an inclusion in your ticket). Soar high and soak in the mesmerizing view of the endless expanse of golden sands. 
Other activities include camel rides and quad biking experiences.
After you've completed all the activities, you will be taken for a lovely breakfast that not only includes a variety of international dishes but traditional Arabic meals as well.
Tips for Your Morning Desert Safari
1. Carry sunscreen to protect your skin from the heat of a desert sun
2. We recommend wearing loose, comfortable clothing like trousers and cotton t-shirts
3. It's a good idea to carry a cap or a stole to protect from heat during different activities
4. Carry both closed-toe and open-toe shoes. Sand is bound to get into your shoes and you will require a change.
5. While you will be served breakfast after completion of all activities, it is wise to eat a light, healthy snack like a sandwich or a protein bar before you begin your day
6. Pay close attention to the guidelines provided by your instructor before activities like quad biking and sandboarding
7. Keep in mind that dune-bashing can be risky for little children, pregnant women and those with health issues