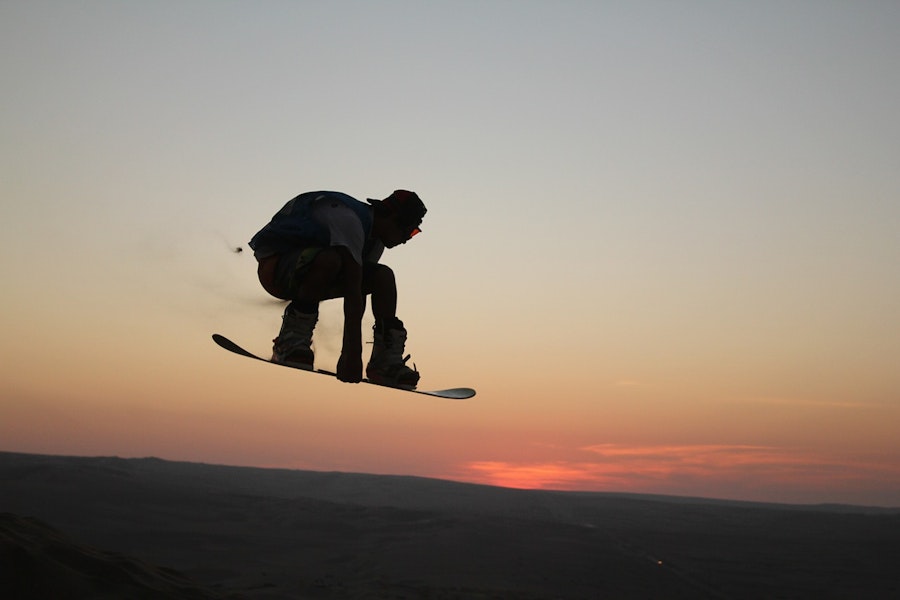 Go Sandboarding in Dubai
If you're looking for something different to try in Dubai, a desert safari should definitely be at the top of your list. Partake in exciting activities like dune-bashing and quad biking, capture beautiful photographs during sunset and enjoy a delicious meal. An activity not to be missed out on while on a desert safari in Dubai is sandboarding!
Sandboarding in Dubai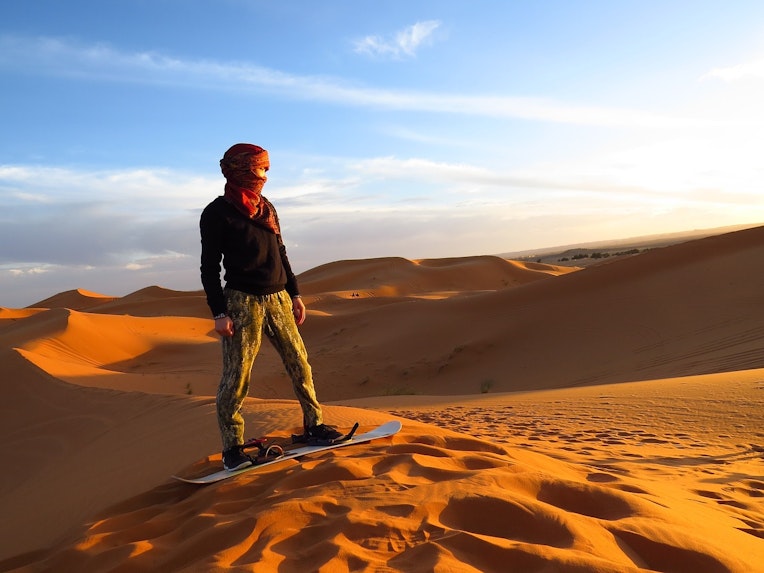 What is Sandboarding?
Are you wonder what sandboarding actually is? In the simplest language, it's like snowboarding; except instead of surfing on snow, you surf on sand.
Sandboarding is a solo adventure sport for adrenaline junkies. For this activity, a specially-designed board is securely fastened to your feet. While on it, you can surf down the beautiful golden dunes of Dubai's deserts. All you have to do is maintain control and balance while you slide down and around the sand dunes.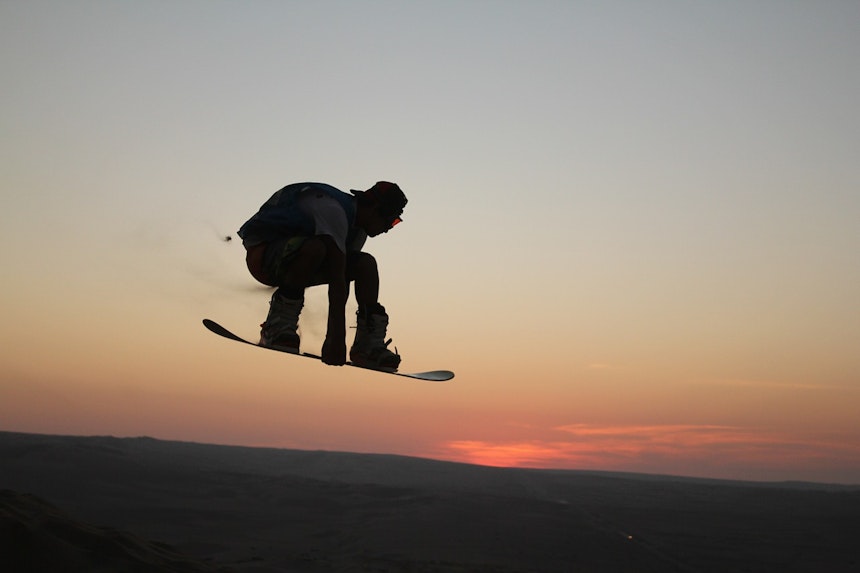 Is Sandboarding Safe?
Yes! Sandboarding is completely safe and does not require any previous experience. Your instructor will give you a few pointers on how to maintain balance and control over the board. All you have to do is strap it on and safely maneuver your movements down the sand dunes. 
What to Expect while Sandboarding in Dubai?
To try sandboarding in Dubai, you would have to opt for a desert safari tour that specifically includes this activity. And since all Dubai desert safari experiences include return transfers, your day would begin at your hotel. You will be picked up in an air-conditioned vehicle and driven to the desert. 
Once you reach the desert, you'll be taken for the different activities included in your ticket. Before the sandboarding experience, your instructor will give you a few pointers on how to stay safe and guidelines to follow. You will also be given a waiver form to sign as a formality. After this, you can put on safety equipment like headgear, elbow and knee pads, and then strap on the sandboard to your shoes. You're now ready to try your hand at this adrenaline-pumping activity!
After the activity, you will be taken to the campsite where you can participate in other activities like camel riding, quad biking and dune-bashing, and have a wonderful meal to round off your day.  
Sandboarding in Dubai FAQs
Q. How do I try sandboarding in Dubai?
A. Sandboarding is almost never offered as a solo activity; it is generally part of an entire desert safari experience. You would need to book a Dubai desert safari and opt for sandboarding as an activity.

Q. Is sandboarding safe? 
A. Yes. You will be given safety instructions by a professional before the activity. It is a safe activity that can be tried by individuals across various age groups. 

Q. Is there an age restriction for sandboarding in Dubai?
A. Yes. In case you are traveling with a child, please check with your tour operator beforehand. 

Q. What should I wear before sandboarding in Dubai?
A. Wear loose, athletic clothing before the activity. Ensure that you carry plenty of sunscreen as well. It is also recommended that you wear closed-toe shoes to securely strap on the board to your feet.

Q. Do I have to carry my own sandboard for the activity?
A. No. You will be given a sandboard as part of your booking experience.  
Dubai Desert Safari Tours